FULL RECYKLING
GRAN-TECH is the so-called full recycler - produces new products from semi-finished products obtained almost 100% from tire recycling.
Recovery and recycling of used tires
GRAN-TECH recovers and recycles used tires. 100% of the raw material from tire recycling can be used as an intermediate to make other products.
We also take over the obligation to ensure recycling and recovery of tires, as well as settlements for the product fee, resulting from the Act on the obligations of entrepreneurs in the field of management of certain waste and on the product fee and deposit fee (Journal of Laws of 2001, No. 63, item 639 of May 11, 2001), also resulting from the Act on waste (Journal of Laws of 2001, No. 62, item 628 of April 27, 2001).
All these services are performed on the basis of appropriate permits provided by law for the recovery of rubber waste, including used tires.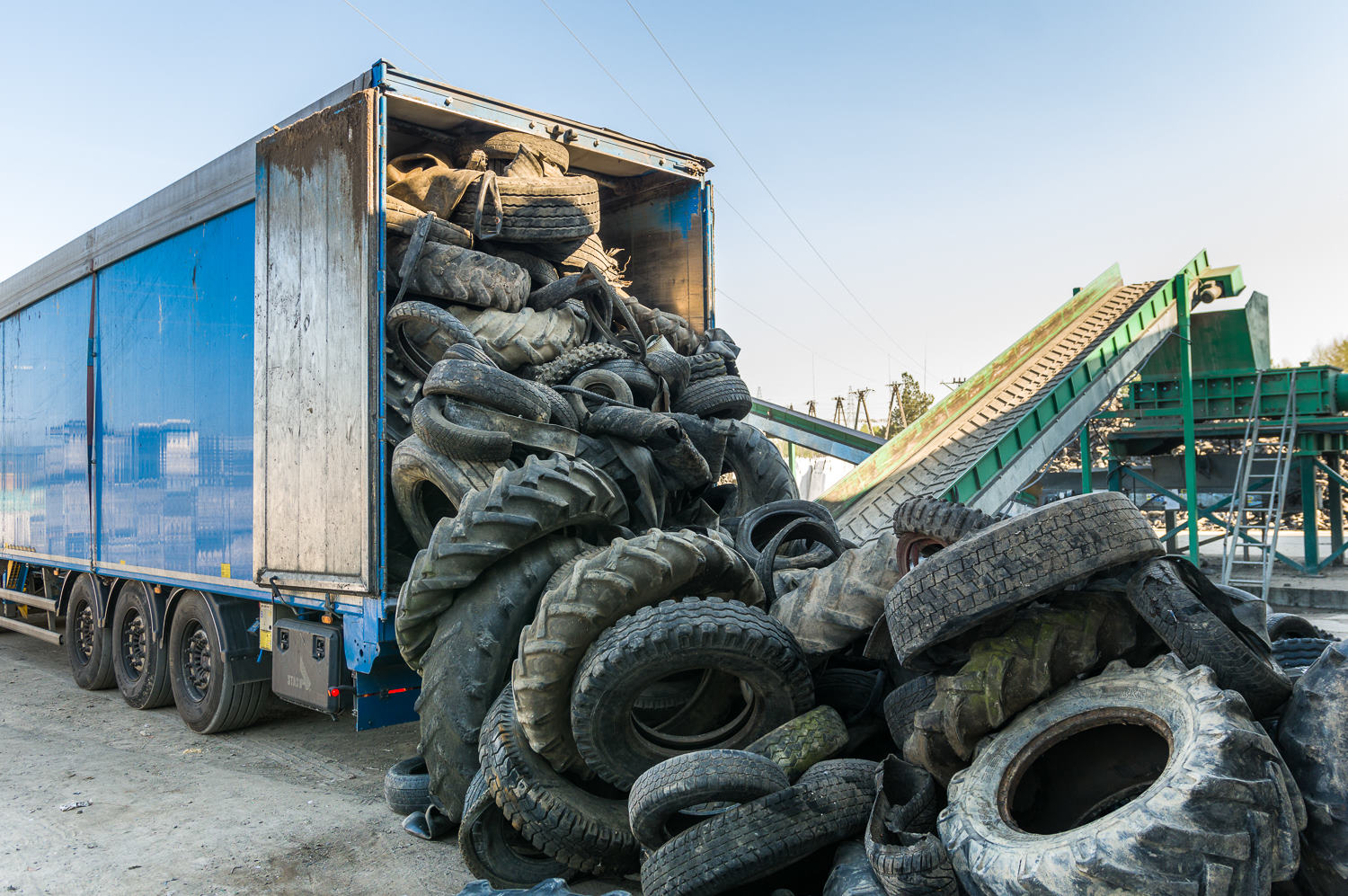 Material recycling
Used tires are delivered to GRAN-TECH from tire services or vulcanization plants. They can also go to a cement plant or heat and power plant, where the tires will be burnt.
However, the best solution for the environment is the so-called material recycling in which GRAN-TECH specializes. It is based on processing of the worn tires into each type of raw material (semi-finished) from which they originated. This allows them to be reused.
Tire processing is a complex task as the tires contain a very durable steel or textile cord. However, it should be separated from the rubber. Therefore, to recover the components of the tires, they must first be cut and crushed.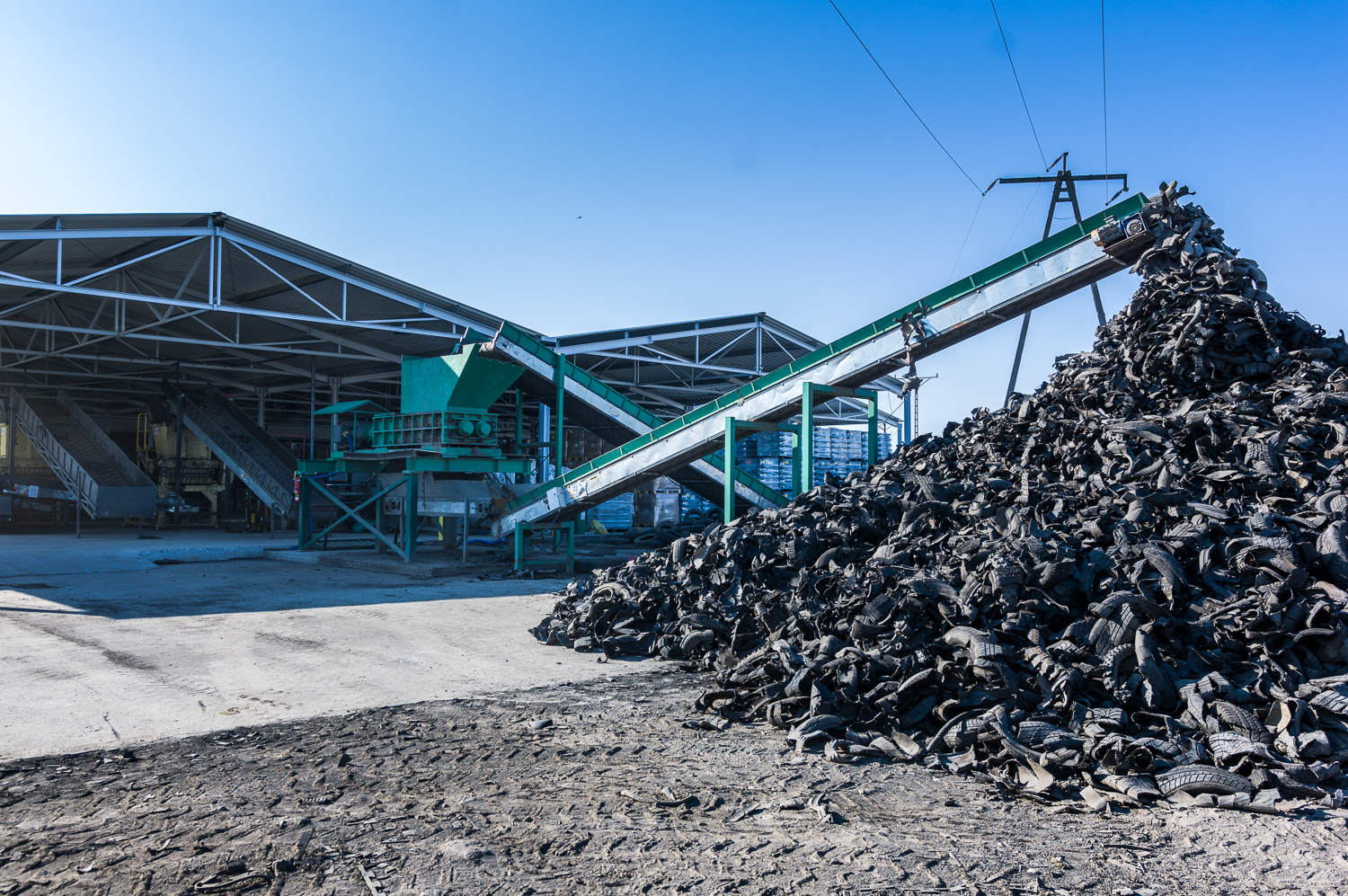 Products based on material recycling
GRAN-TECH manufactures a number of products based on material recycling, incl.:
safe, flexible paving stones made of SBR and EPDM rubber granules and synthetic polyurethane components; the product has a vivid and durable color, as well as high resistance to weather conditions
safe, flexible plate with high mechanical resistance – ideal for warehouses, car workshops, production plants, horse studs and other places where the substrate is exposed to intense abrasion and loads; the safe plate has the approval of the National Institute of Hygiene, the Quality Guarantee Certificate and the ECO Certificate
curbs – flexible edges, which are a key finishing element of all safe surfaces; GRAN-TECH produces them in all colors of the safe board and cubes offered by the company
wheels and wheel sets for diverse applications, including spindle and non-spindle wheels, swivel and self locking wheels, and steel axles and castors.