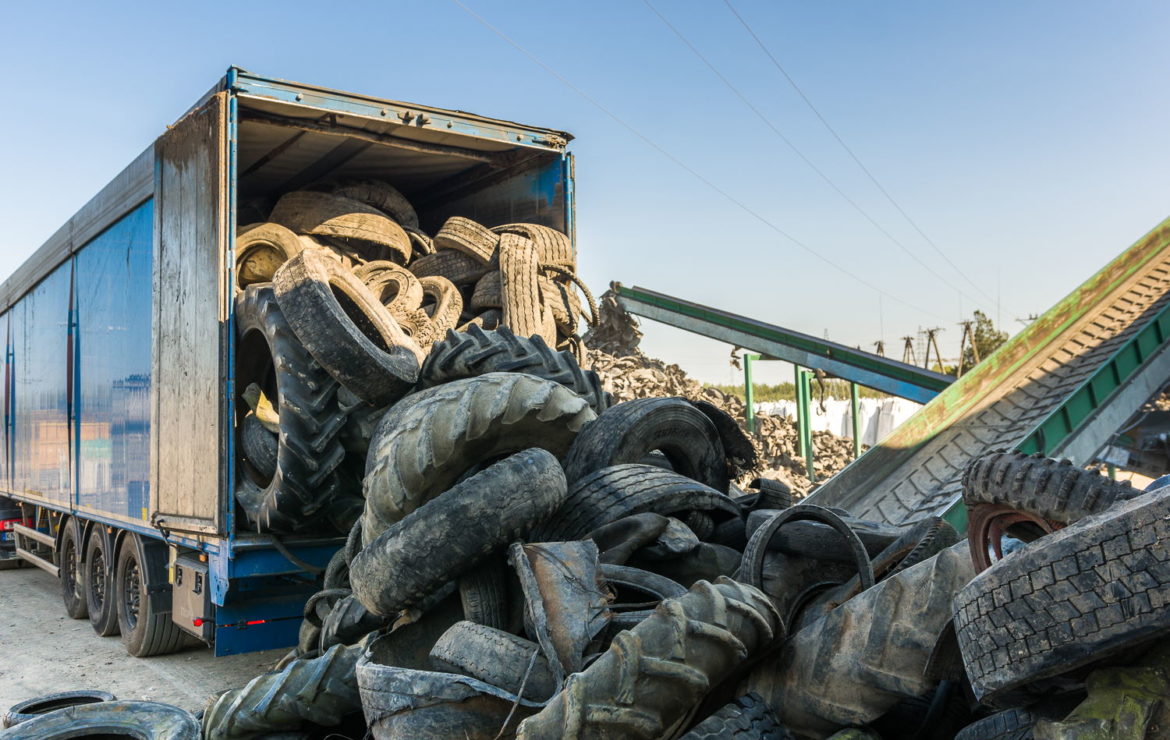 Material recykling at GRAN-TECH
Changing tires guarantees road safety. But at the same time, there is a problem of what to do with a worn set? Creative methods for using old tires can be used. However, the surest and best solution for the environment is to dispose of the used tires.
It is easiest to leave worn-out tires in a tire service or at a vulcanization plant. Companies of this type send used tires to recycling companies, such as GRAN-TECH, or deliver them to cement plants or heat and power plants. There, the tires are burnt to produce thermal energy. This is called energy utilization of used tires. As a result, it allows the reduction of CO2 and SO2 emissions.
However, the best solution for the environment is the so-called material recycling in which GRAN-TECH specializes. It is an increasingly popular and environmentally profitable form of rubber waste management. It involves converting used tires into individual semi-finished products, which can be reused. To recover these ingredients, the tires must first be cut and ground. Processing of this type is a complex task. The tires contain, for example, a very durable steel cord, which can also be reused. However, it should be separated from the rubber.
Cutting and shredding tires allows to retrieve, among others:
rubber dust
rubber crumb
rubber granules
gum billets and grits.
In addition, steel (steel cord) and textile elements (textile cord) are recovered.
The production of tire granulate is one of the most popular forms of recycling. Many products are made of it, including: rubber car accessories, soles, linings, seals, surfaces of sports fields. Rubber crumb is also used to modify asphalt surfaces. Asphalt with the addition of this component is more flexible. As a result, its resistance to deformation increases and the noise is damped.